Waterless Washing – An innovative way to wash for anyone who finds traditional bathing difficult.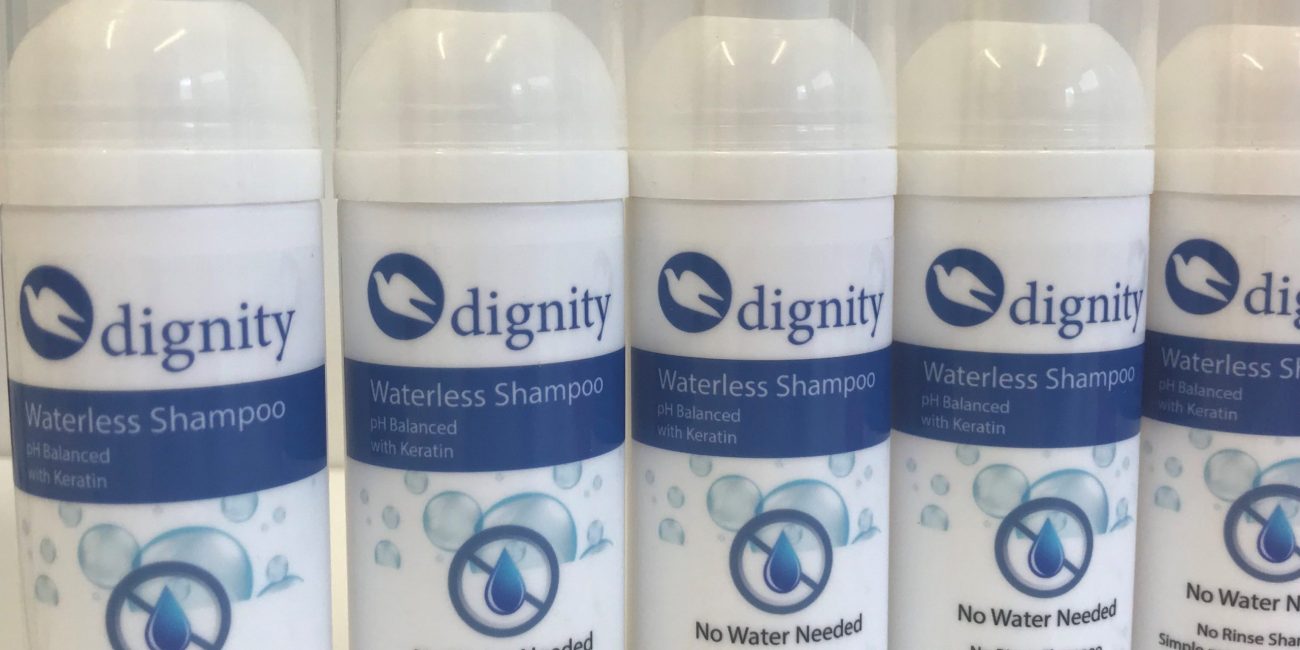 We are so proud here at Seated to be able to bring you another blog post. This time we are sharing our platform with Dignity, they are a fantastic company which we came across because of our son's autism and sensory issues, I also spend a lot of time in hospital or bed-bound at home, so showering becomes an issue but not any more, here is their story…
Our journey to creating these impactful products – Darren and Chloe, are Father and Daughter. Darren had spent his working life as a carpenter by trade, and by chance transitioned into fitting disabled bathrooms. While fitting these bathrooms Darren created and designed a height-adjustable toilet riser for the elderly and disabled. This was
the seed and the starting point for Dignity, a company that would create innovative and unique
products to make bathing and life easier for anyone with a disability, health condition, or limited
mobility.

Dignity has a core belief; we believe that Dignity begins with the ability to perform our most basic
personal hygiene and bathroom tasks with confidence and independence. Our confidence and
independence relating to performing these tasks impacts our confidence levels across every other
aspect of our lives. We, therefore, focus all our energy on providing products and services
to make independent personal care and bathroom use possible for a range of health conditions
that can affect this ability. In everything we do, we aim to make this possible by providing unique
solutions that enable confident, independent and healthy living.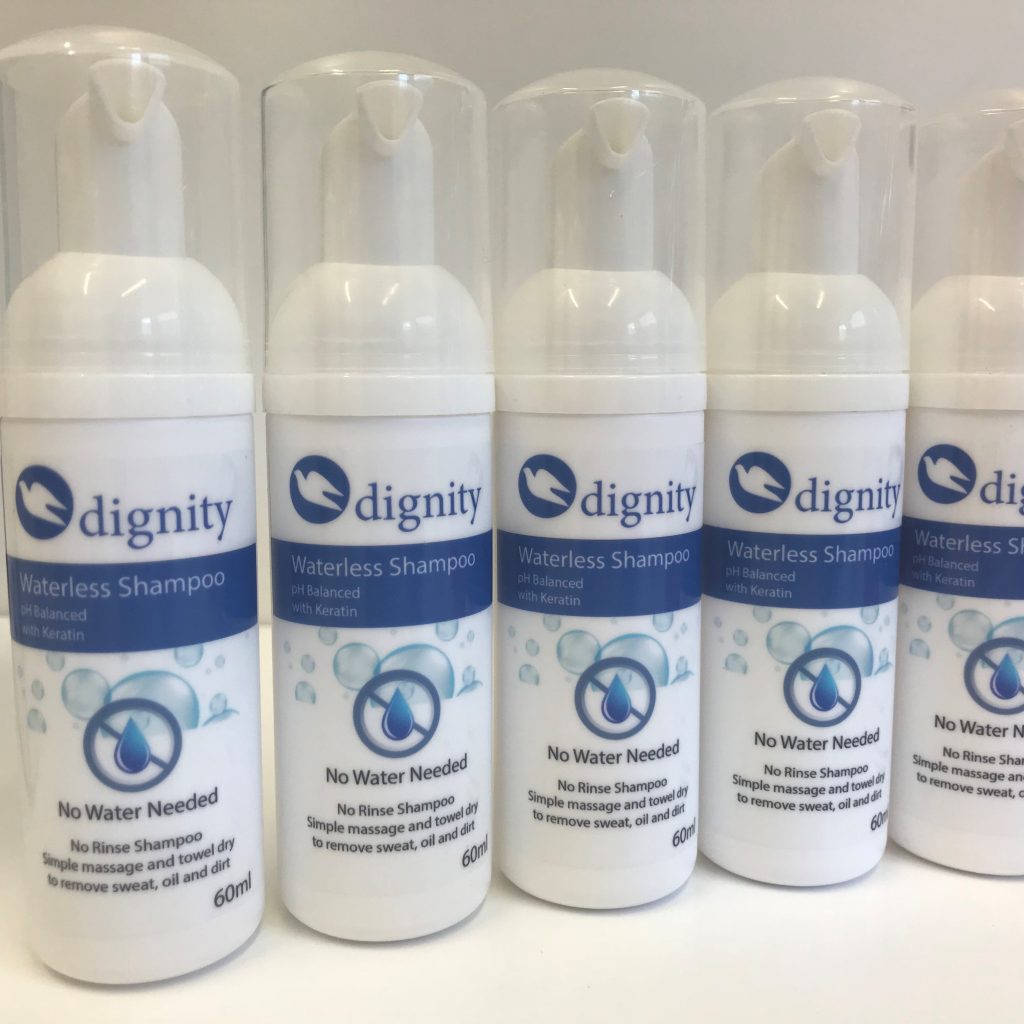 Chloe joined the Company in 2016 and used her experience and knowledge in cosmetic product
development and creation to design and create the Waterless "No Rinse" Shampoo.
The Dignity Waterless Washing was created has proven to be a life-changing product for many
since launching in 2018.

Dignity Waterless Shampoo is an innovative foam, which is simply massaged into the hair until wet
and towel dried to remove excess oil, dirt, and perspiration. The product has been developed using
the same surfactant cleansers as a traditional shampoo, so it washes your hair, just without any
use for water. The product combines the power of traditional shampoo, with the convenience of dry
shampoo. There is no water required for this product, meaning it has many practical applications
and is particularly helpful for Dementia patients, Adults and Children with Autism, ASD and Sensory
Issues, Carers, Hospital and Bed Bound Individuals, Individuals with Chronic Illness, Injuries, and
Limited Mobility.

Take a look at our product in action below.

You can find out more about our Waterless Washing products at www.dignitylcservices.co.uk